Store design
Julia Janus conceptual stores are a hybrid of architect's Gediminas Stoskus' and my ideas. It became the experience of the Northern Baltic atmosphere. It operates as fashion cuisine – conveying the codes of local nature and human culture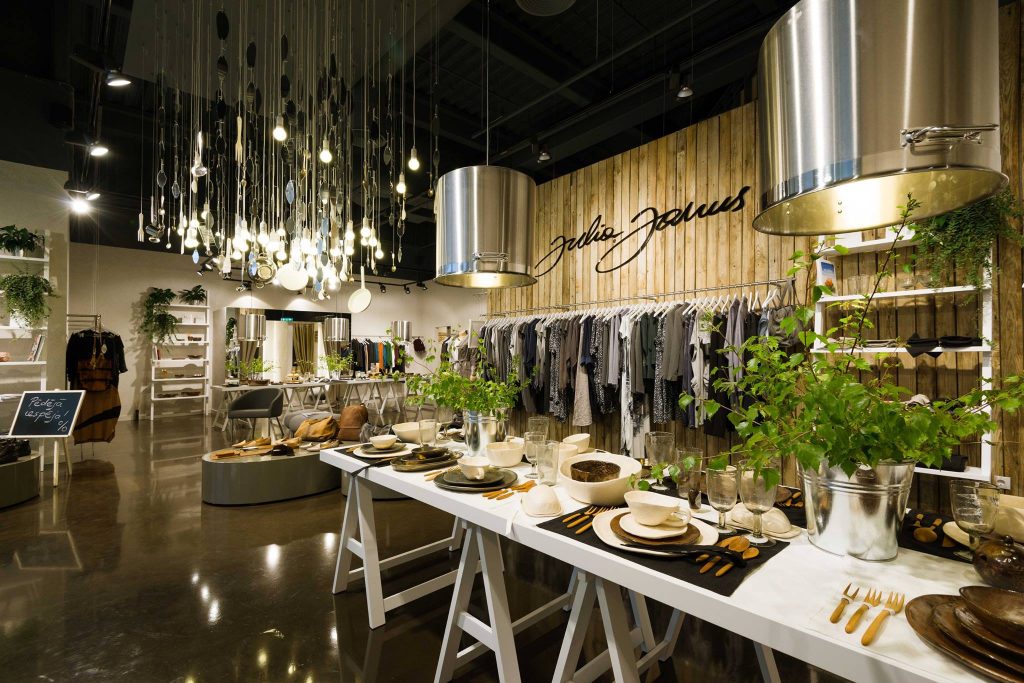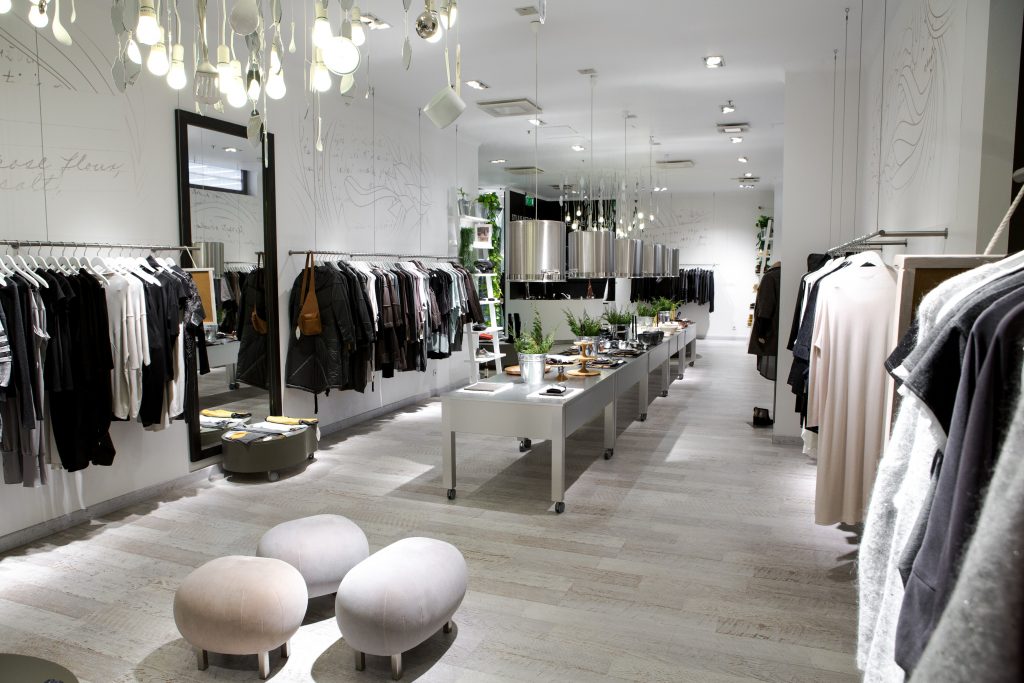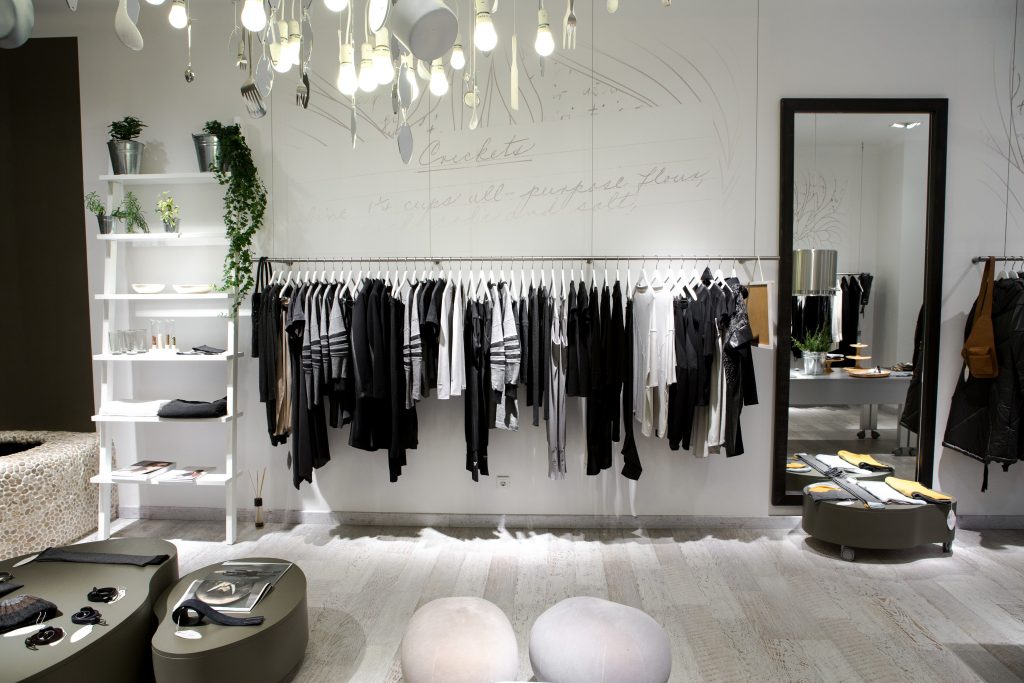 Julija's home
The collaboration space where the interior pieces from Julia Janus were re-used and arranged by architect Gediminas Stoskus, together with one of the creations from the project with Rytis Zaveckas ('Wood and crystals'). It is a small, 12-unit office in the heart of Vilnius Old Town, which rents out desk spaces and provides a full range of an office's services. It is all done in a way that creates a new representation of Baltic identity that is very close to my heart. This is an important example of how an energy may turn into something else. I do not support the 'get, use and dispose' programme. I'm discovering a new working format, which includes this old-new space that gathers the community of freelance specialists and enables them to work either independently or to unite the skills and get involved in the same projects.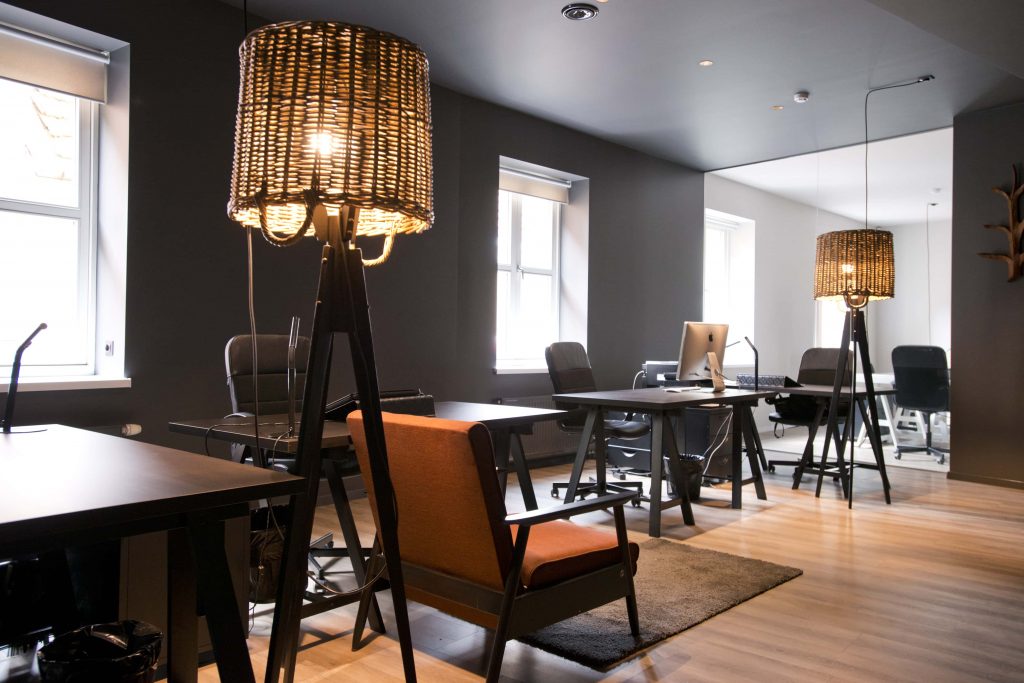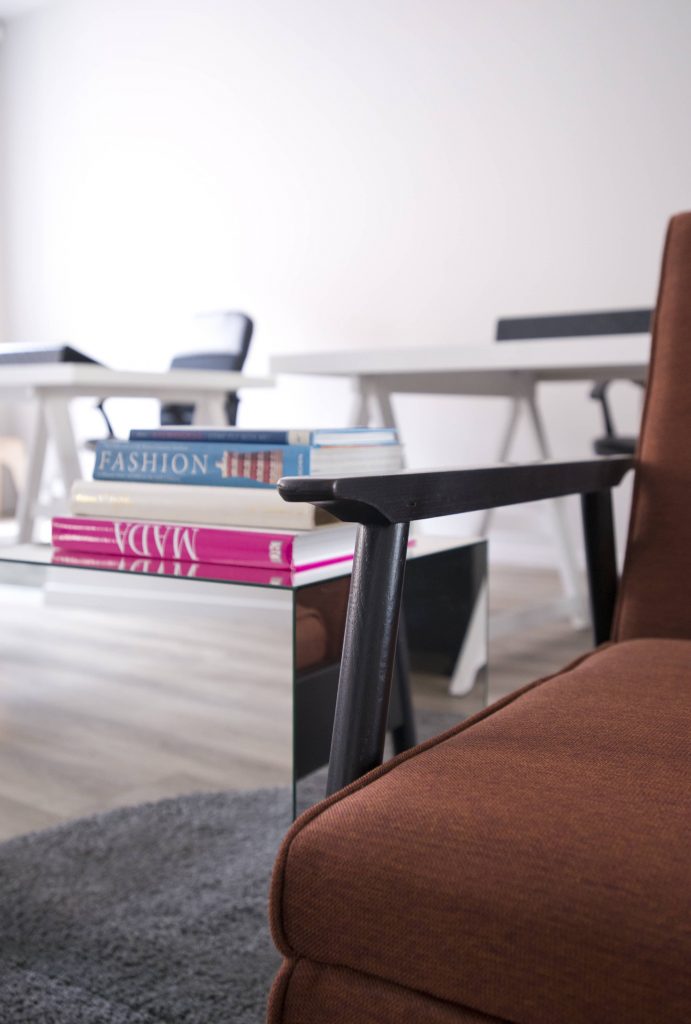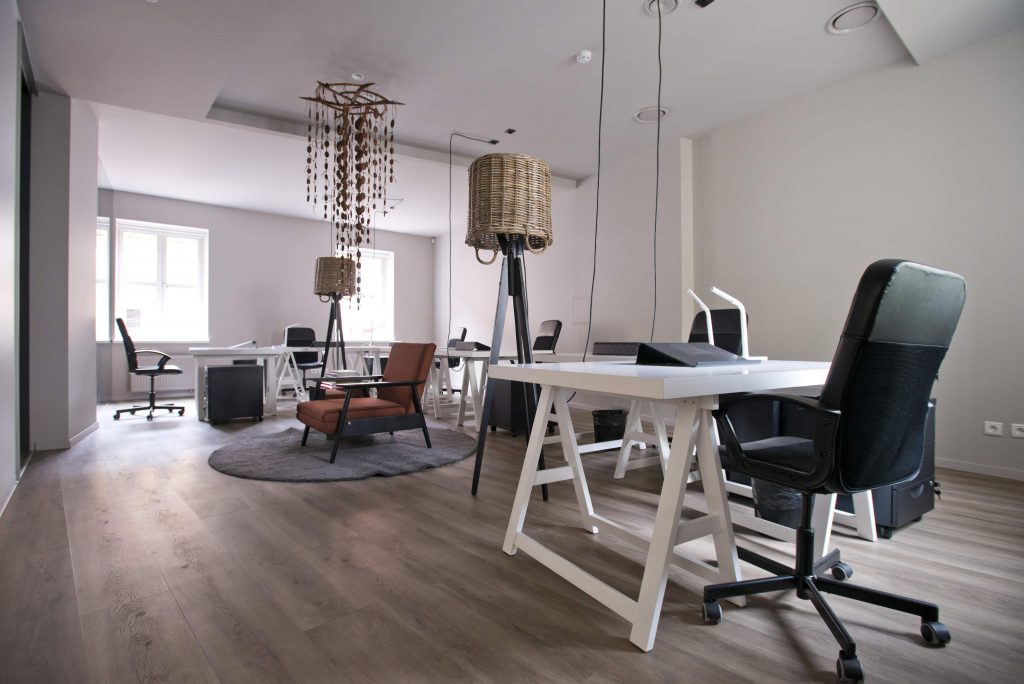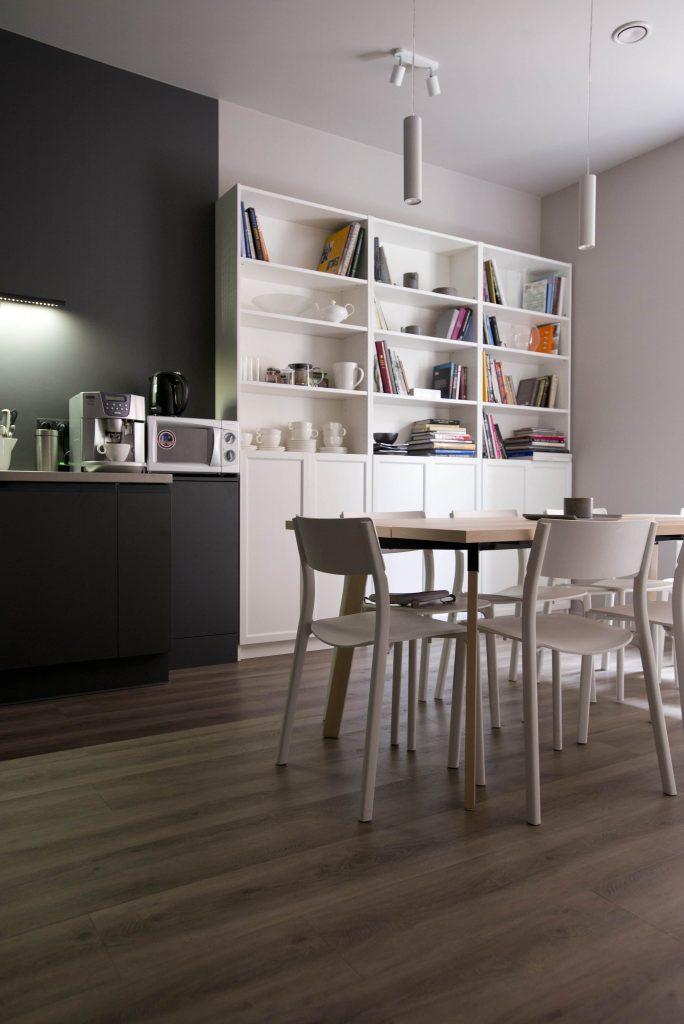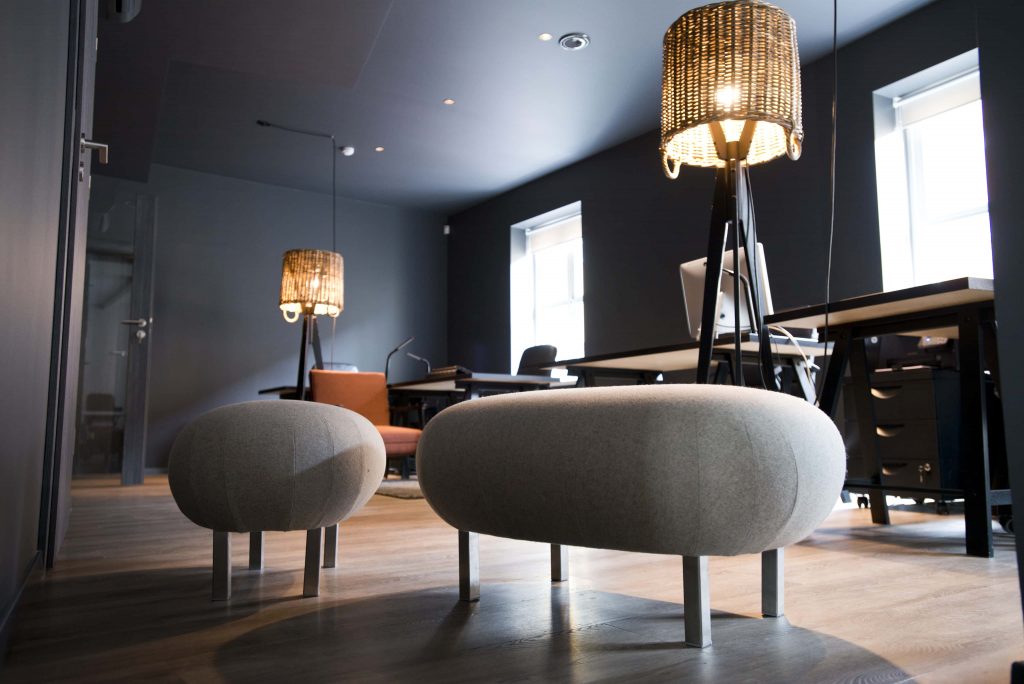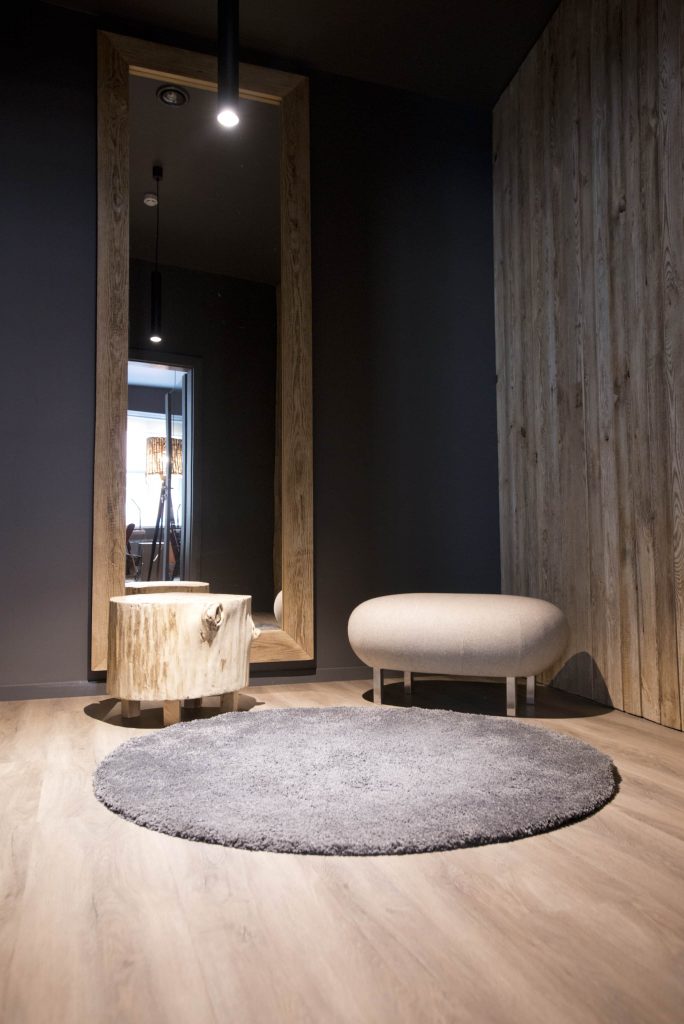 Zvirgzdynas house
The interior was created by architect Gintautas Natkevicius. The furniture, as well as other elements of the interior came from the collection with Rytis Zaveckas, 'Wood and crystals'.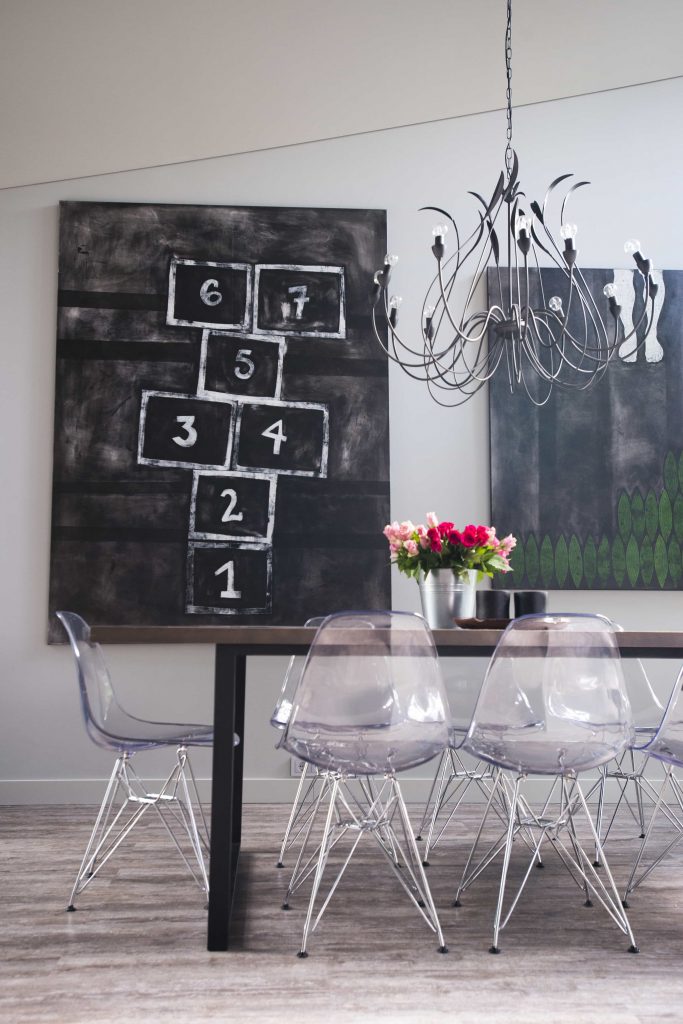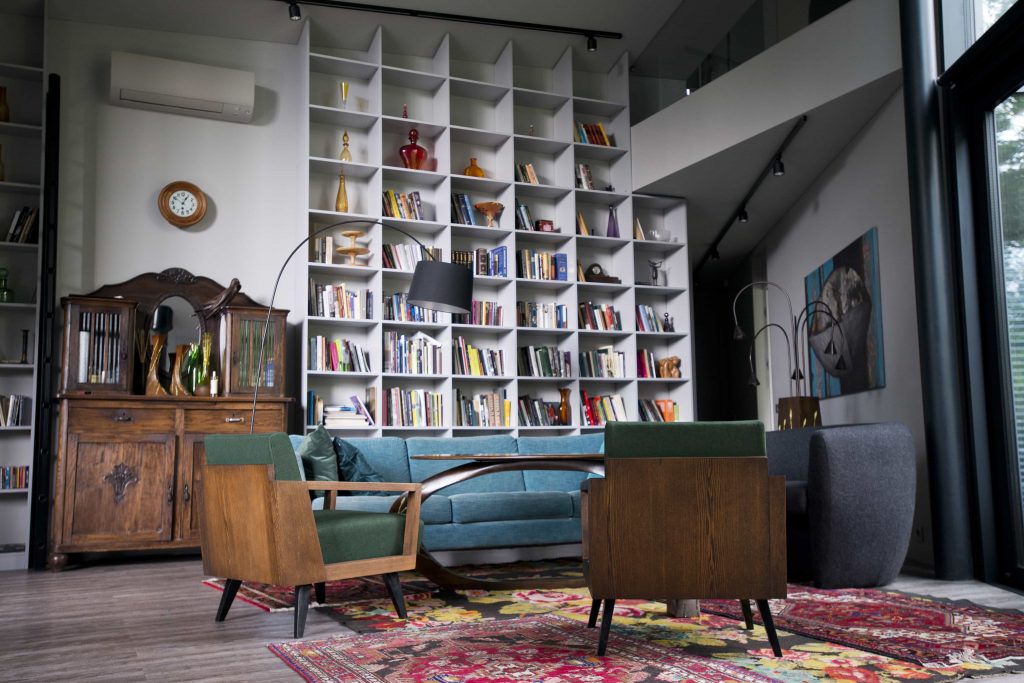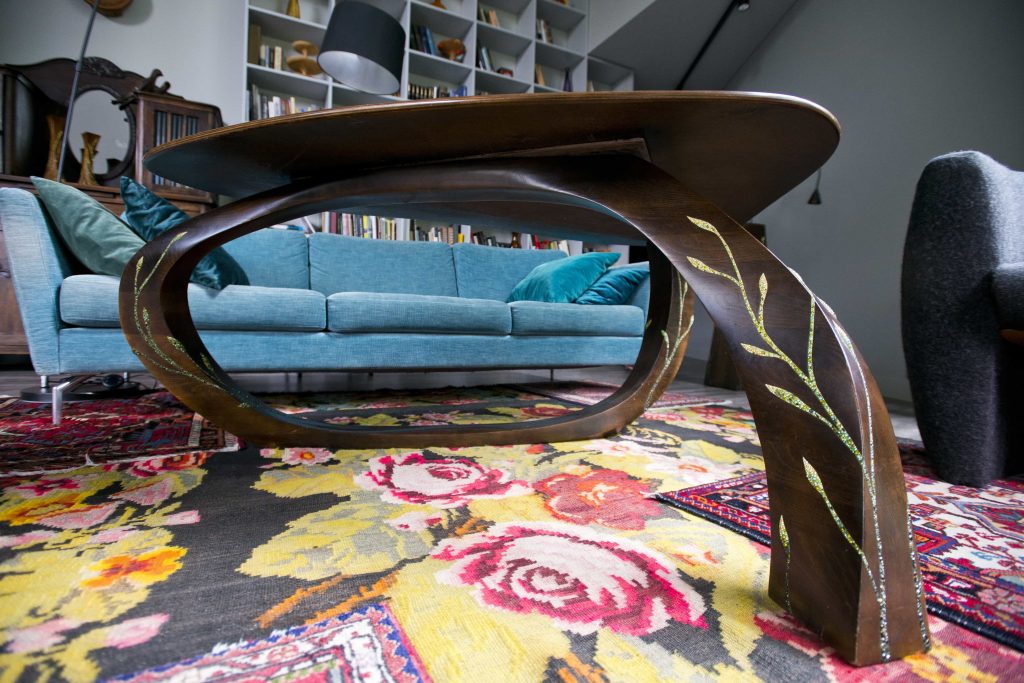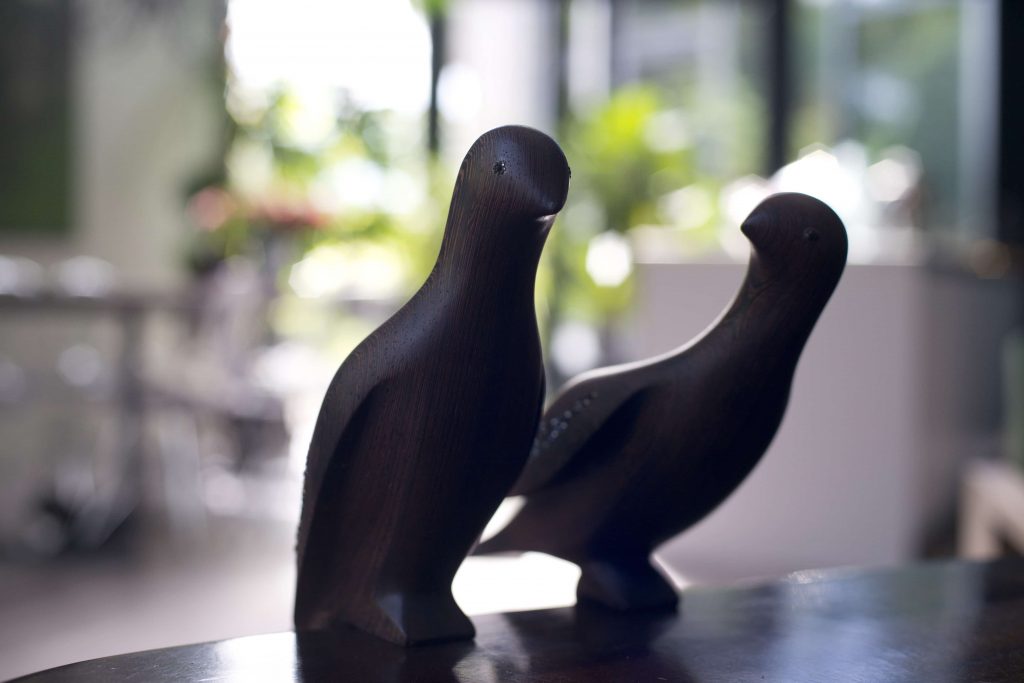 The shapes of the house are very rigid, as if connected by invisible triangle codes. The exterior intergrates into the natural echoing of its soft and plastic shapes. The surrounding greenery and plants are exposed through the large windows of the house. The sharp and definite form of the house is softened by the codes of textiles used, the indoor plants, and lines of illuminators.